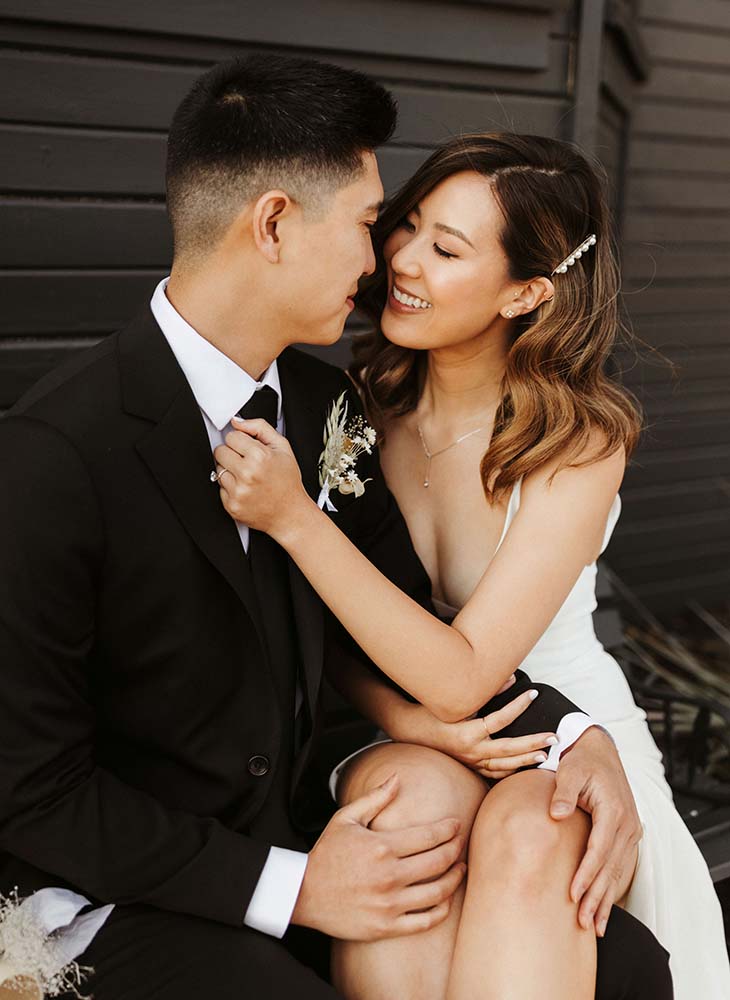 Christine G. Married on 10/09/2021
Rhonda is truly amazing and I cannot recommend her enough! She takes the time to understand your personal style and vision for your wedding so that she can execute exactly what you want. I absolutely LOVED my hair and makeup. I felt like an enhanced version of myself, which I think is key 😊 I also appreciated her honesty. I would bounce ideas for hairstyles off of her because I was really torn between a couple of different looks. Her opinions were so helpful and I felt that she really had my best interest at heart and wasn't trying to just tell me what I wanted I hear. She's also incredibly professional - prompt with responses, was perfectly on time, very transparent about the time that she needed to complete our looks, and used really thorough Covid protocols. Cannot recommend enough!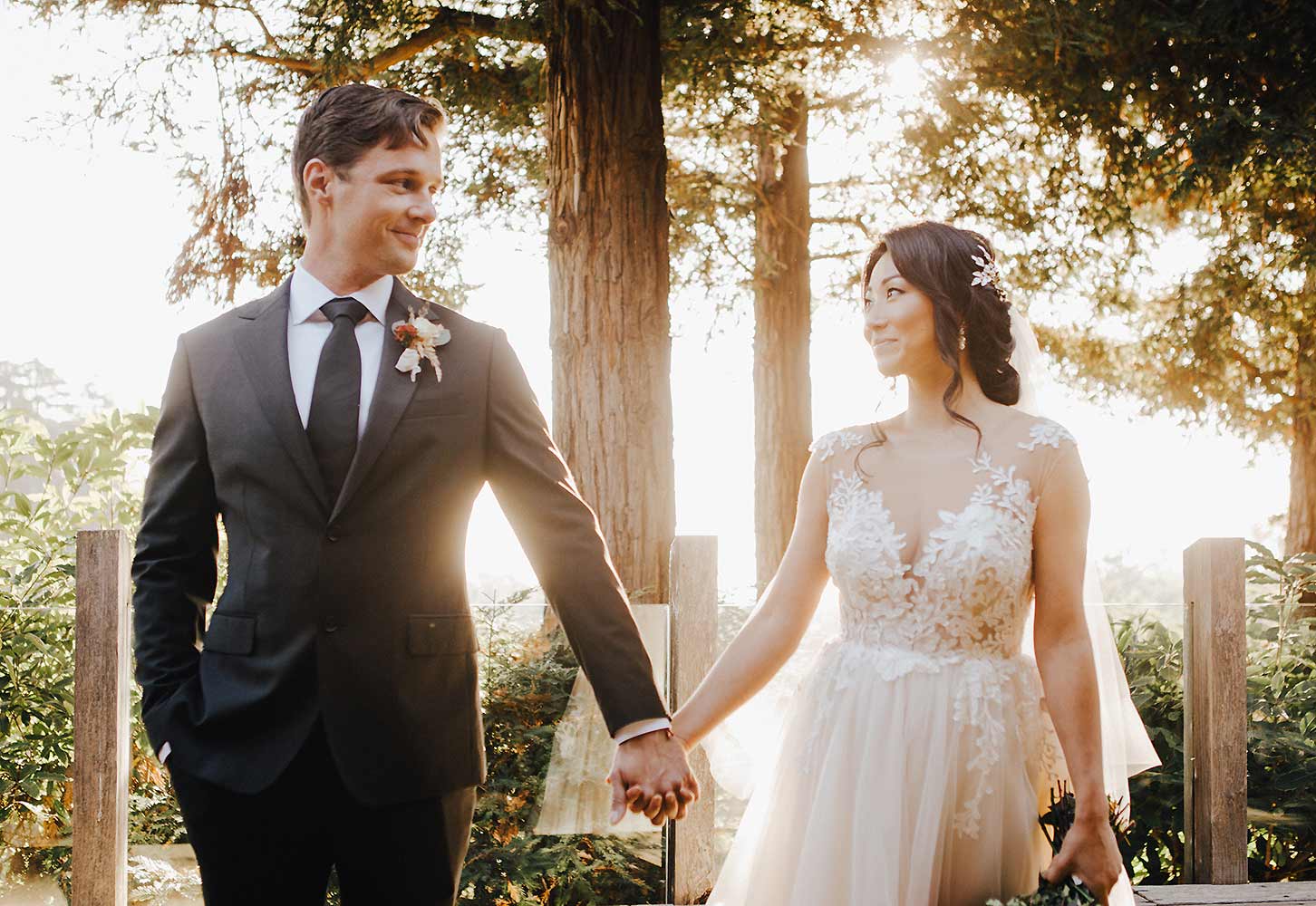 Rhonda made me feel like a glamorous movie star on my special day!
Jannet Married on 04/22/2021
We went with a classic Hollywood curl for my hair, and I received compliments from everyone at my intimate wedding. The eyeshadow was darker than I'm used to as I don't typically wear any, but it photographed so soft and beautiful! At the ceremony, my husband even commented how the makeup made my eyes look lighter brown. My professional photographer and her assistant kept commenting that my husband and I looked like models, lol. I've only received a few sneak peek photos so far, and I am super happy with how my hair and makeup looks. Rhonda also did my moms h&m, and even helped me with my little sisters hair when my mom couldn't figure out how to use my curling wand. Thank you so much Rhonda, you were a pleasure to talk to and you helped keep me calm and laughing amongst the chaos of it all.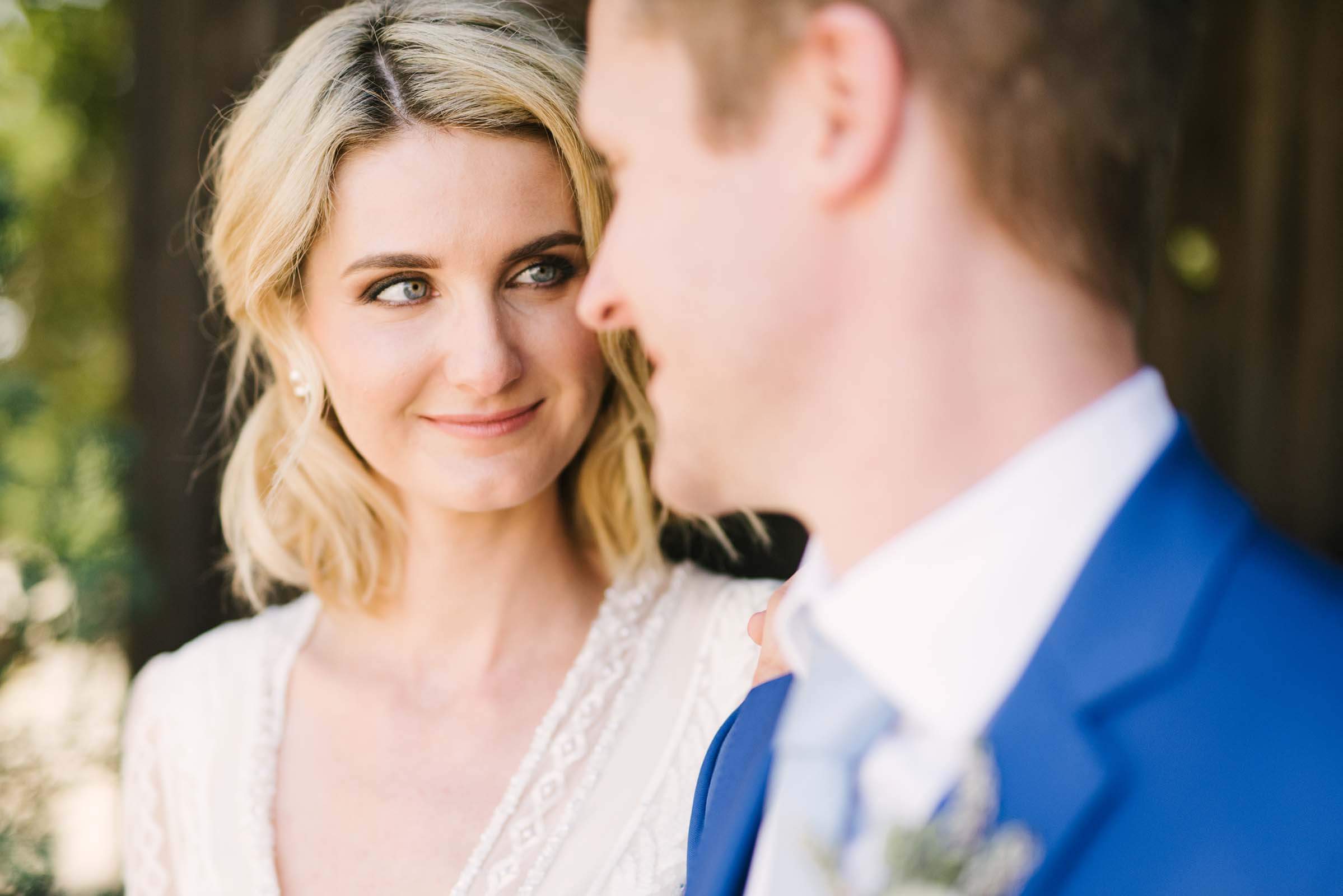 Can't recommend Rhonda highly enough!!
Chelsea W. Married on 03/09/2021
Rhonda did an absolutely incredible job with my hair and make-up for my wedding. I don't typically wear a lot of make-up and I'm very picky (I usually don't like how I look with professional hair and make-up), so I was really hoping for a very natural look. We did a video consultation ahead of time where Rhonda asked great questions, made keen observations, asked for pictures, and took notes about what I wanted. On the day of my wedding, she did a fantastic job and I couldn't have been happier! I looked like myself (but the 2.0 version!) for my wedding--it was absolutely perfect. She also did a great job with my mom in almost no time at all. Rhonda was beyond compliant with all COVID-19 restrictions. I felt completely safe and protected with the policies and gear she had implemented. I can't recommend her enough!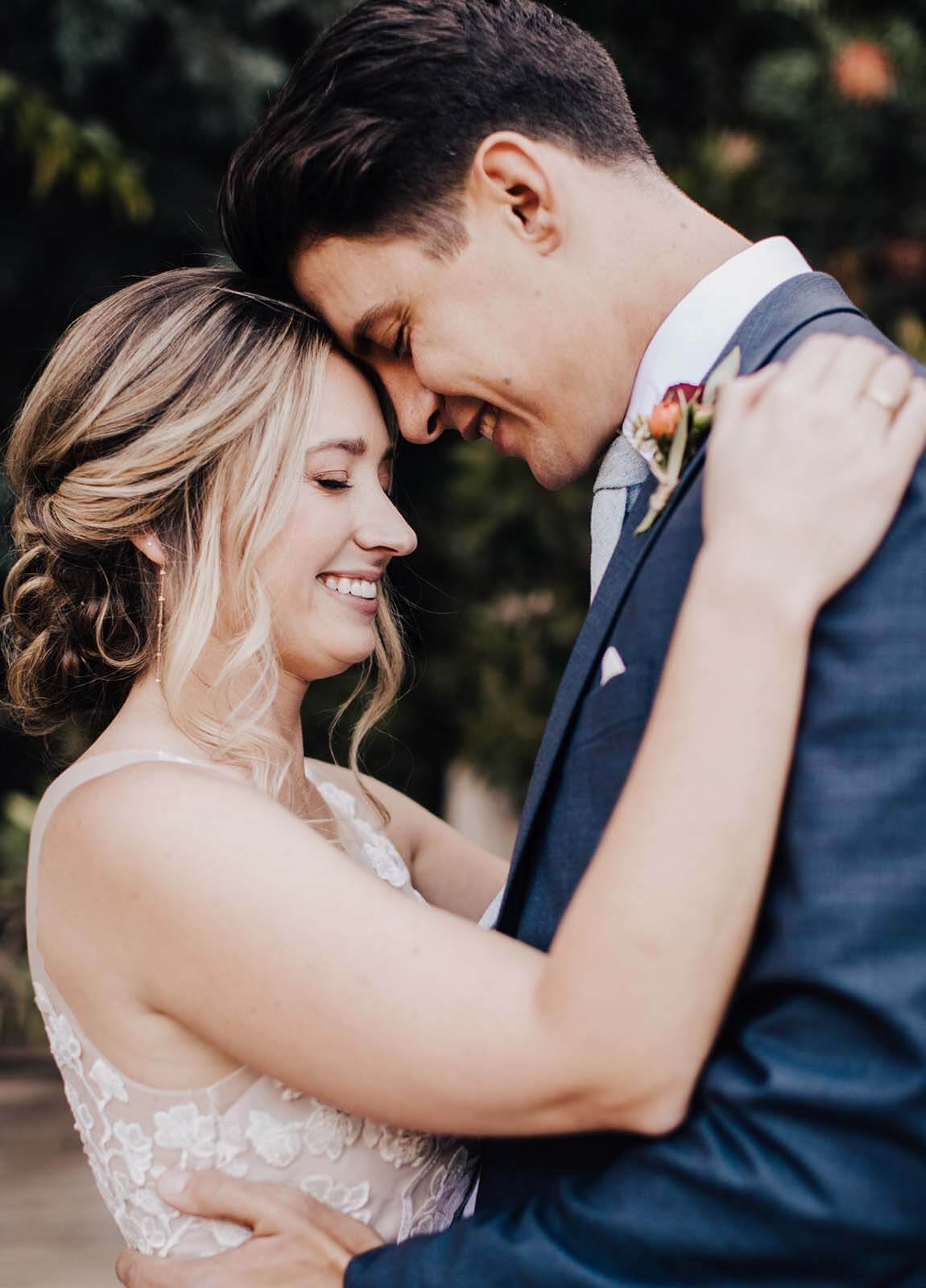 I am extremely happy with choosing Rhonda to do my bridal hair and makeup.
Regina L. Married on 11/29/2021
She did a complimentary Zoom consultation prior to my wedding day and helped me to decide what would work best for me. On the big day, Rhonda showed up on time with her own table and supplies and had a pleasant disposition. I was very impressed with the cleanliness and all the safety measures she took in light of Covid. All in all, I felt safe and well taken care of by her. She helped me to stay calm on my big day. She did a fantastic job and I truly couldn't have asked for a better hair and makeup artist. I highly recommend Rhonda without any reservations!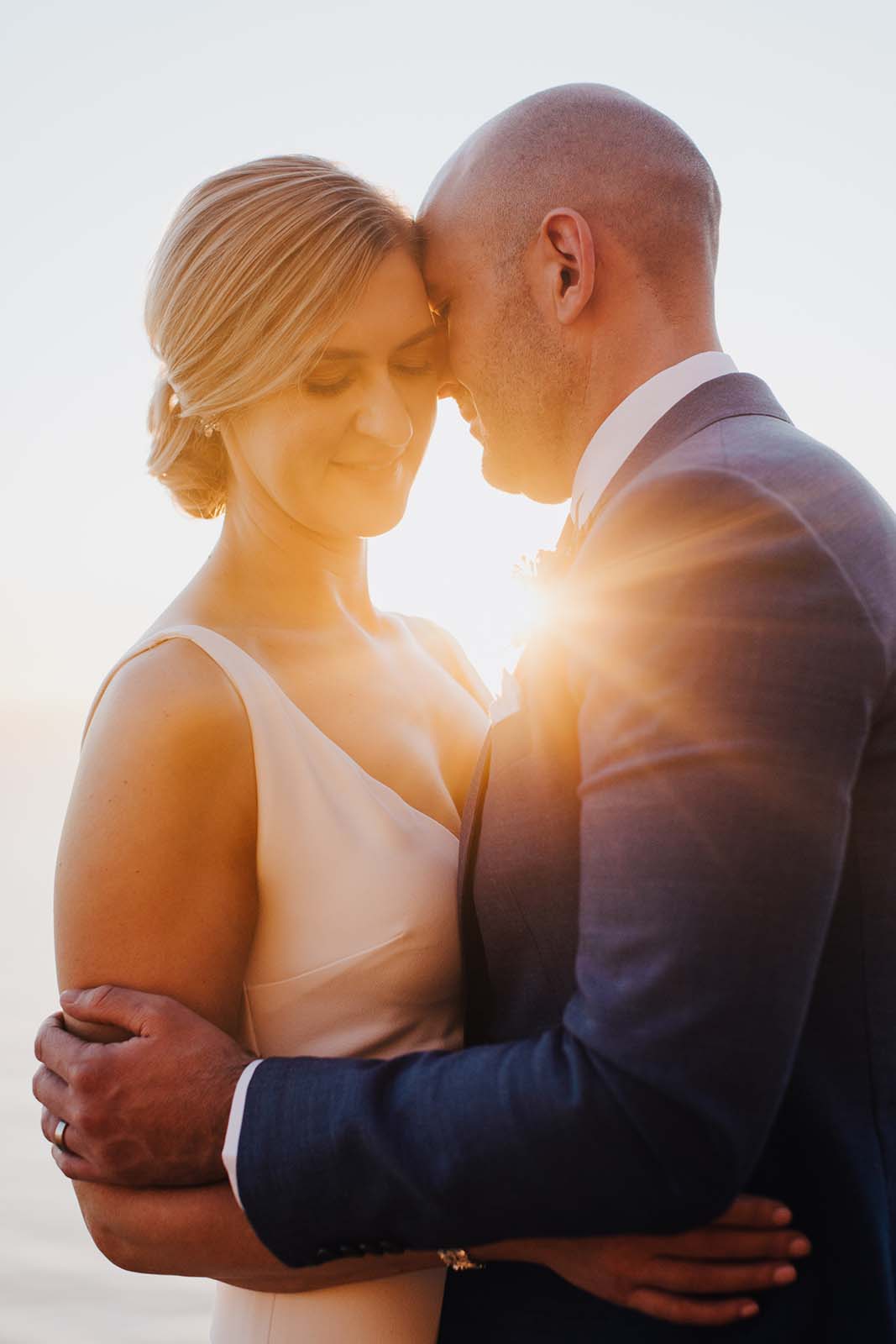 Korisa T. Married on 10/10/2020
I don't know where to start with Rhonda, just wow, she was like a fairy godmother. The morning of my wedding Rhonda got to work before the sun was up, she was professional, knowledgable, friendly, and full of great conversation and so much bridal advice of the little thing you don't know on your wedding day, or at least things I didn't think of. She made me look absolutely flawless, I didn't feel cakey or that I looked like someone else, I felt light and natural and like all my natural beauty came out. I had requested a simple day look "air brushed bridal glow" is what I had asked for and she made me feel/look a million times better than what I ever thought. She had notes from the zoom meeting we did together about how I would have liked my hair and what tones I preferred. Over all I was beyond pleased with the outcome of my bridal look. To top it all off, things were a little crazy the morning of my wedding and Rhonda stopped packing up her hair and make up kits to help me get into my wedding dress and boots. If I could give here 101 star review I would!!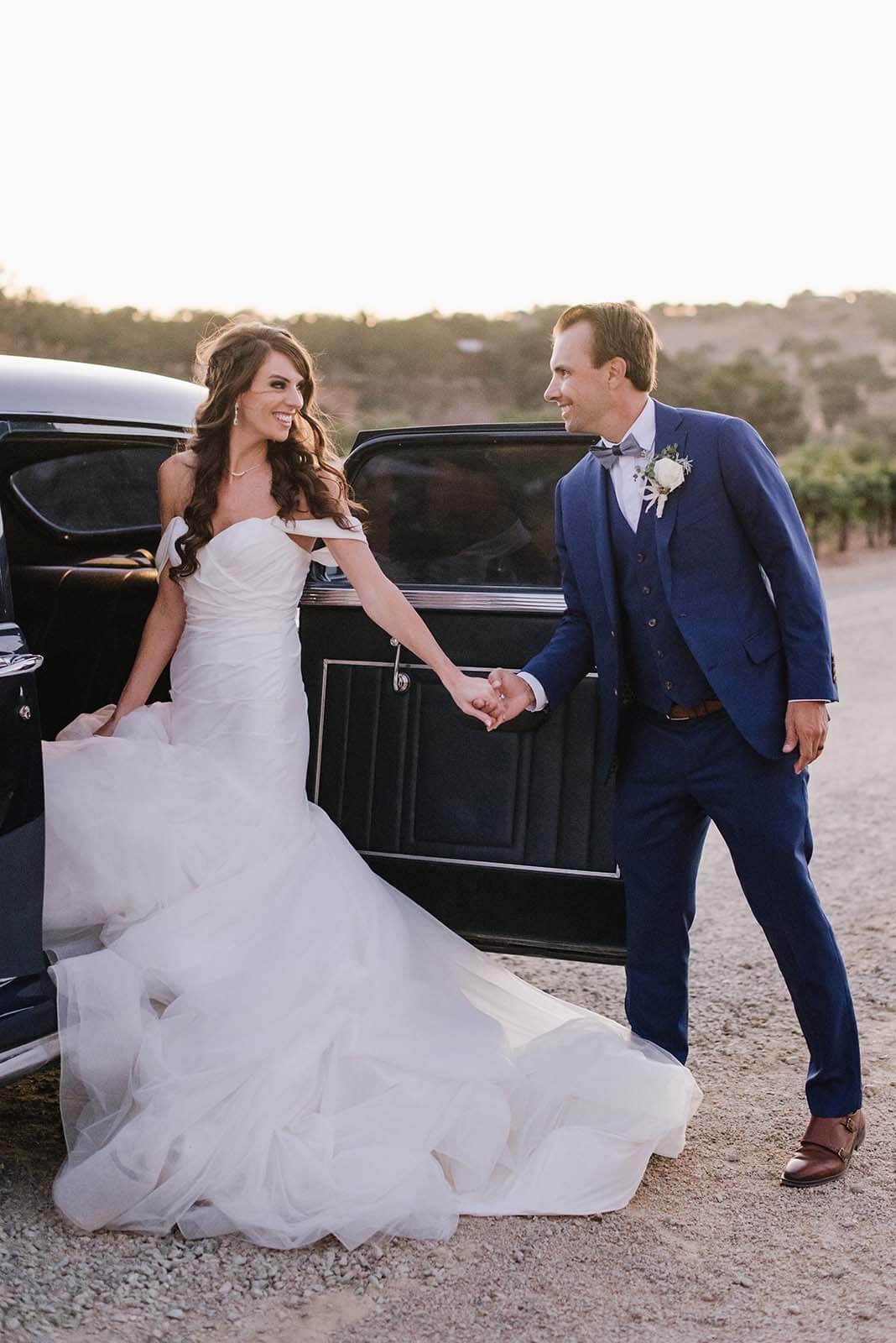 WOW! Rhonda is a true professional
Laura Y. Married on 10/03/2020
Rhonda is absolutely incredible – she is a true artist and professional who goes above and beyond her scope of practice. First off, Rhonda has taken extra measures to ensure her makeup/hair styling is COVID-19 safe. Her safety and sanitation protocols are stellar – making both my mom and I feel at complete ease during both the trial and on the day of my wedding. Then talk about her expertise with hair and makeup, WOW!!!! My hair and makeup looked so natural and classy, and lasted throughout the entire night. I have never felt so beautiful. Rhonda even helped button up my dress, clean dirt off of the train of my wedding dress and had clothing tape to fasten the belt! I'm telling you, please don't hesitate to book Rhonda. She made my day so incredibly special.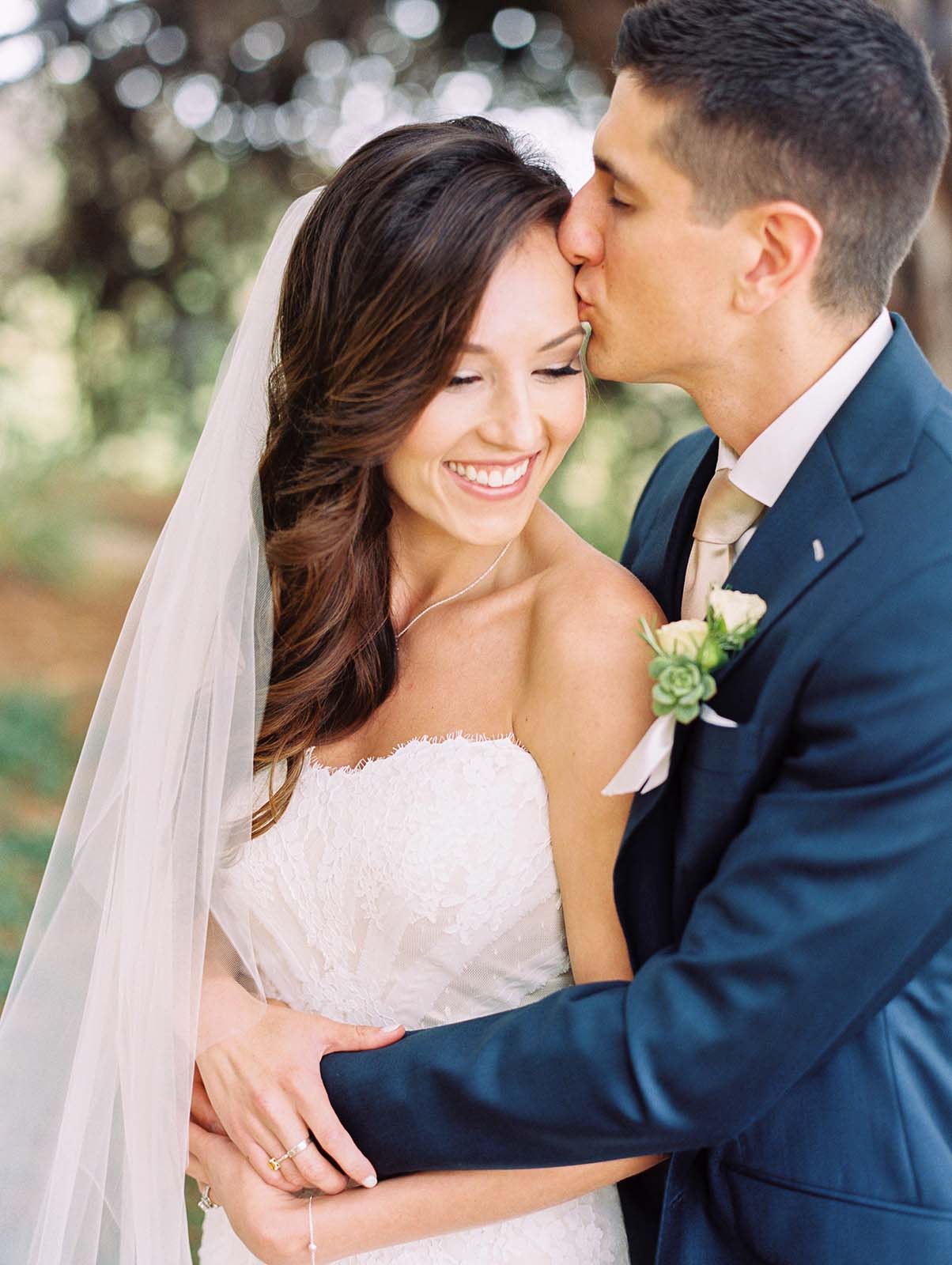 Andy H. Married on 07/08/2020
Rhonda is truly an artist! I can't even begin to describe how thankful I am to have found her to do my makeup and hair for my elopement along the coast in Cambria. A little back story - I was a covid bride and my big desert wedding in Arizona never happened. We decided to elope in Cambria after I found a cute little boutique hotel through Instagram. I needed someone to do my hair and makeup and that's when Rhonda came into the picture. The moment I contacted Rhonda, she was professional, funny, warm and she's SO responsive! She knows her sh**. On the day of the elopement, Rhoda showed up to the hotel right on time. I've heard horror stories of MUA showing up HOURS late, this was not the case. Rhonda was punctual, positive and came in with ALL the equipment. She even airbrushed my foundation on (my previous MUA didn't even do this!) Rhonda was so meticulous with her work, she truly made me feel and look like a princess that day. My hair and my makeup was on point!! I can't thank her enough and I recommend anyone in the SLO area to HIRE HER. You won't regret it!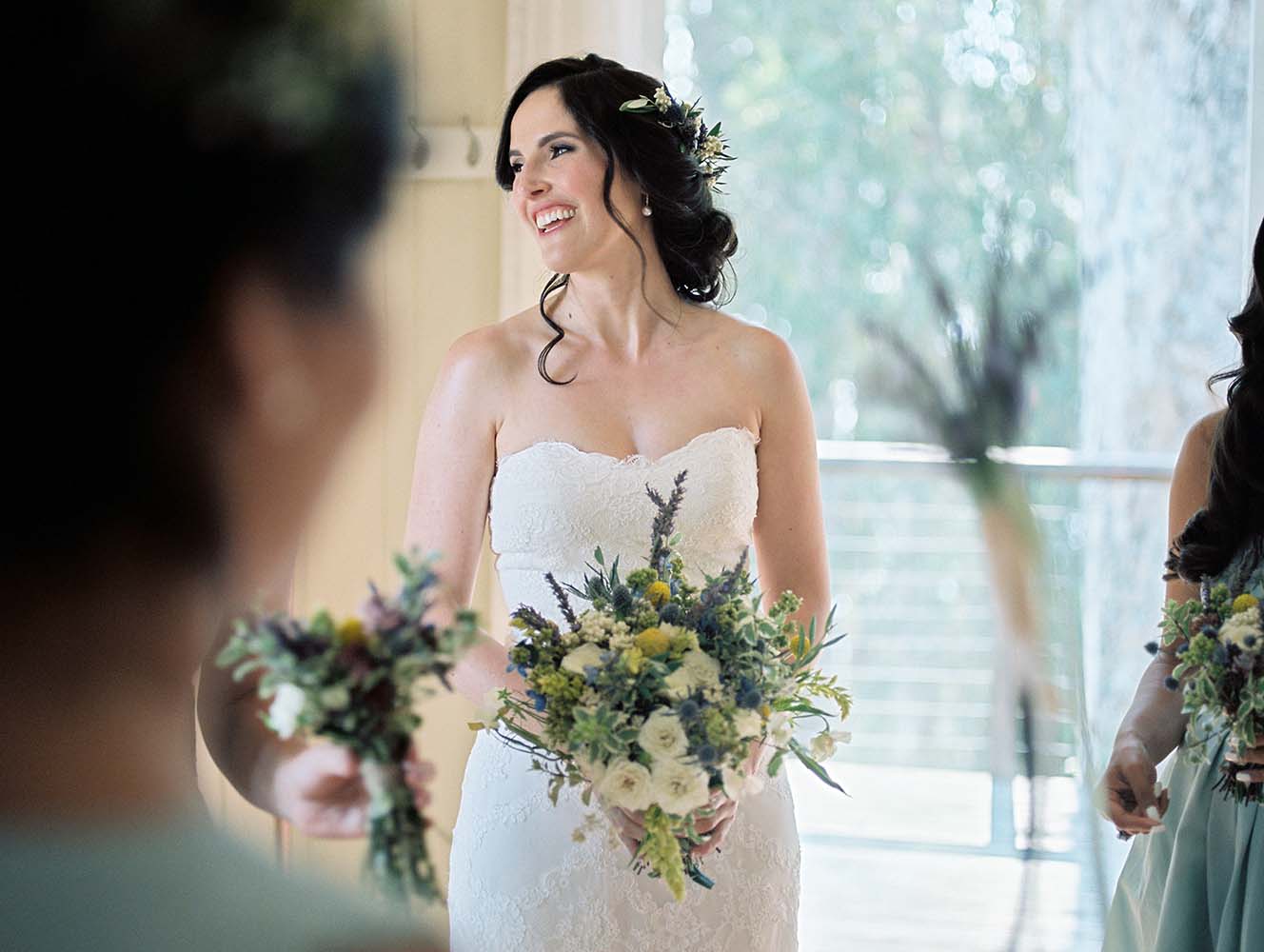 Highly Recommend Rhonda!!!
Ali F. Married on 06/20/2020
Rhonda is one of the most talented hair and makeup artists I know. I generally don't wear a lot of makeup, and during a few trials with other makeup artists, I said I wanted to look natural, and well, I did not. I didn't even have time to do a trial with Rhonda due to Covid but explained what I was looking for and she exceeded my expectations! I love loved my hair and makeup! Plus, she made me feel 100% safe! She went up and beyond the Covid sanitary guidelines, while still making me comfortable and relaxed. During my ceremony she was nearby ready for touch ups for photos after, and even helped me with my train. She's honestly the best.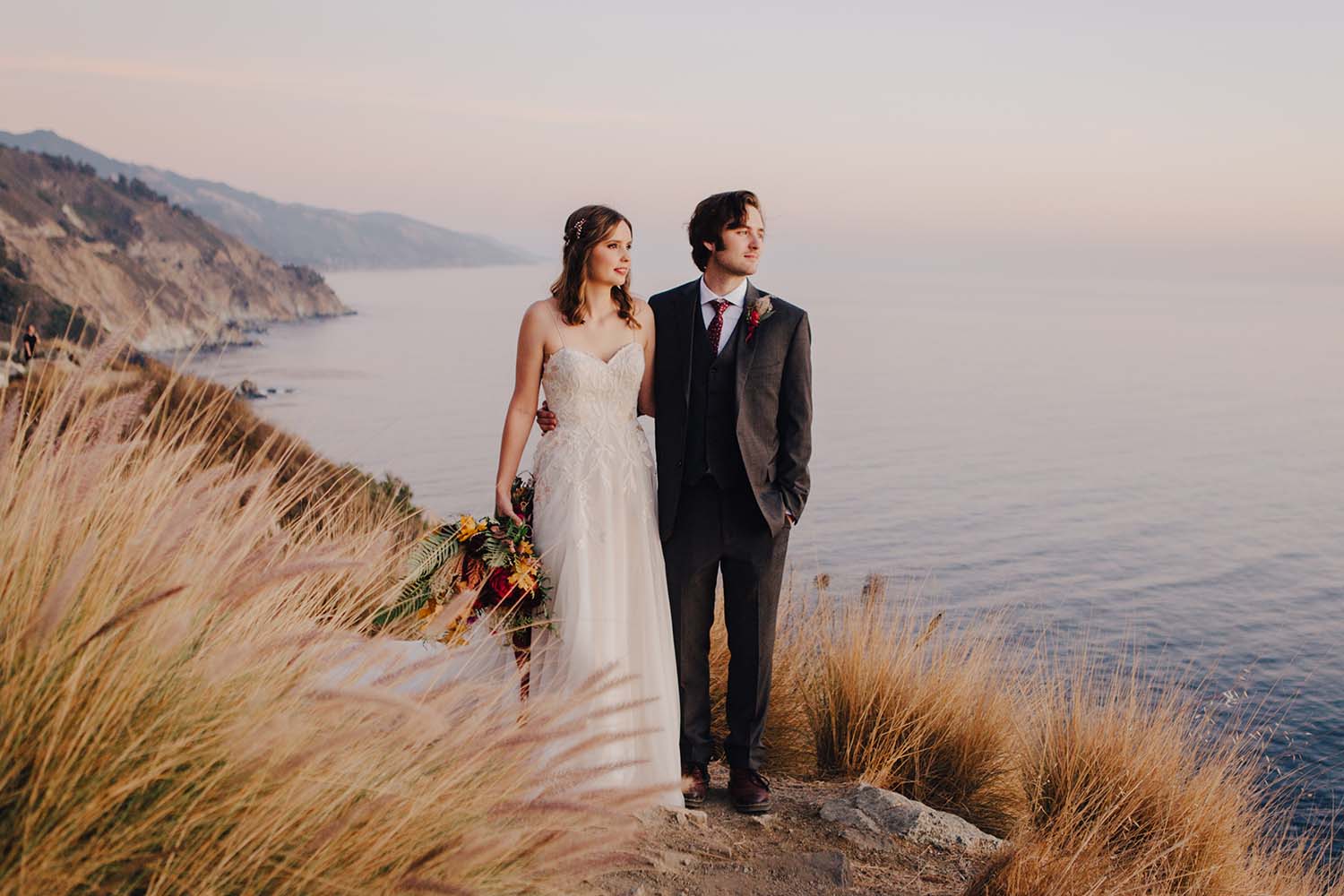 A true master at her craft
Emily T. Married on 10/07/2019
Rhonda is a delight to work with and a true master at her craft. I was a little nervous at first about not doing a run-through but she quickly put me at ease because she was so professional and experienced. I gave her a rough idea of what I was looking for and she created a look that was better than I envisioned. I recommend her 100%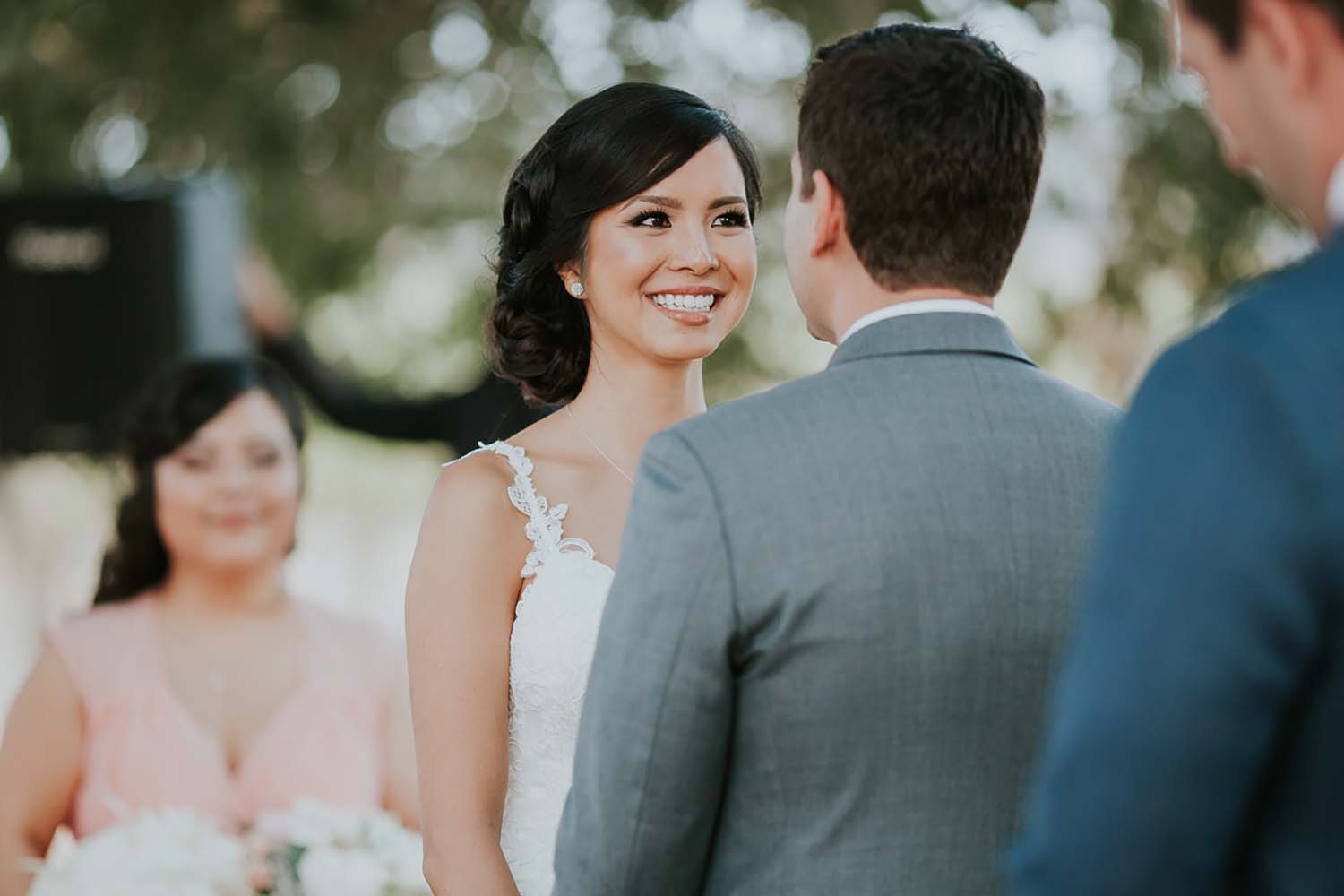 Meghan K. Married on 10/05/2019
Rhonda did my hair and make up throughout my wedding weekend and I couldn't be happier with the results. Plus, she was cool to hang out with.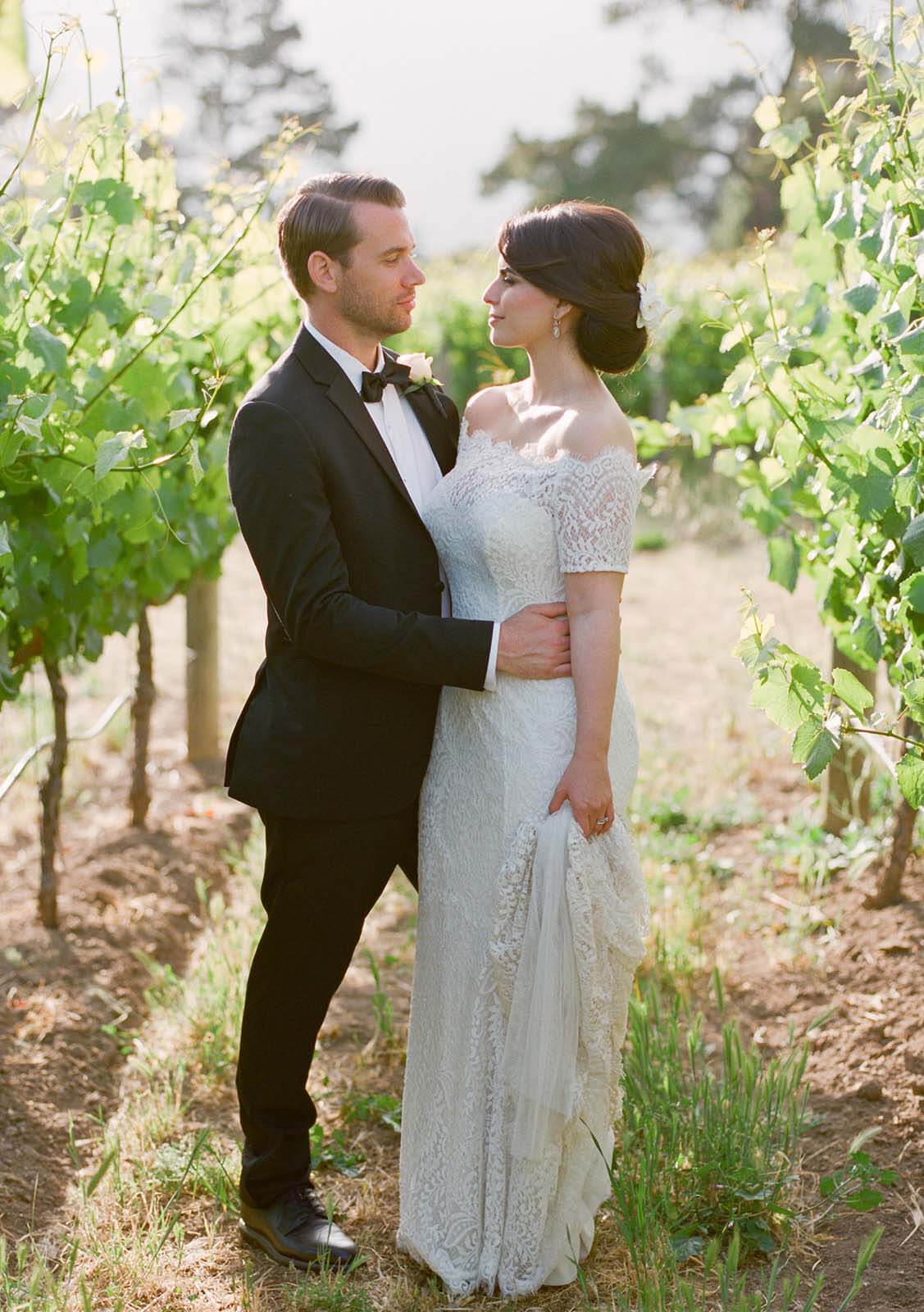 Perfect, knew exactly what I wanted. Made me look absolutely beautiful. Loved it!!
Randalyn Married on 06/05/2019
Rhonda was so amazing to work with. She was very personable, made me feel comfortable and did such an amazing job. She knew exactly what I wanted - classic and simple. My makeup was perfect, I felt beautiful! My hair was exactly what I wanted- it was loose and comfortable but didn't move the whole night. Better than I could have ever expected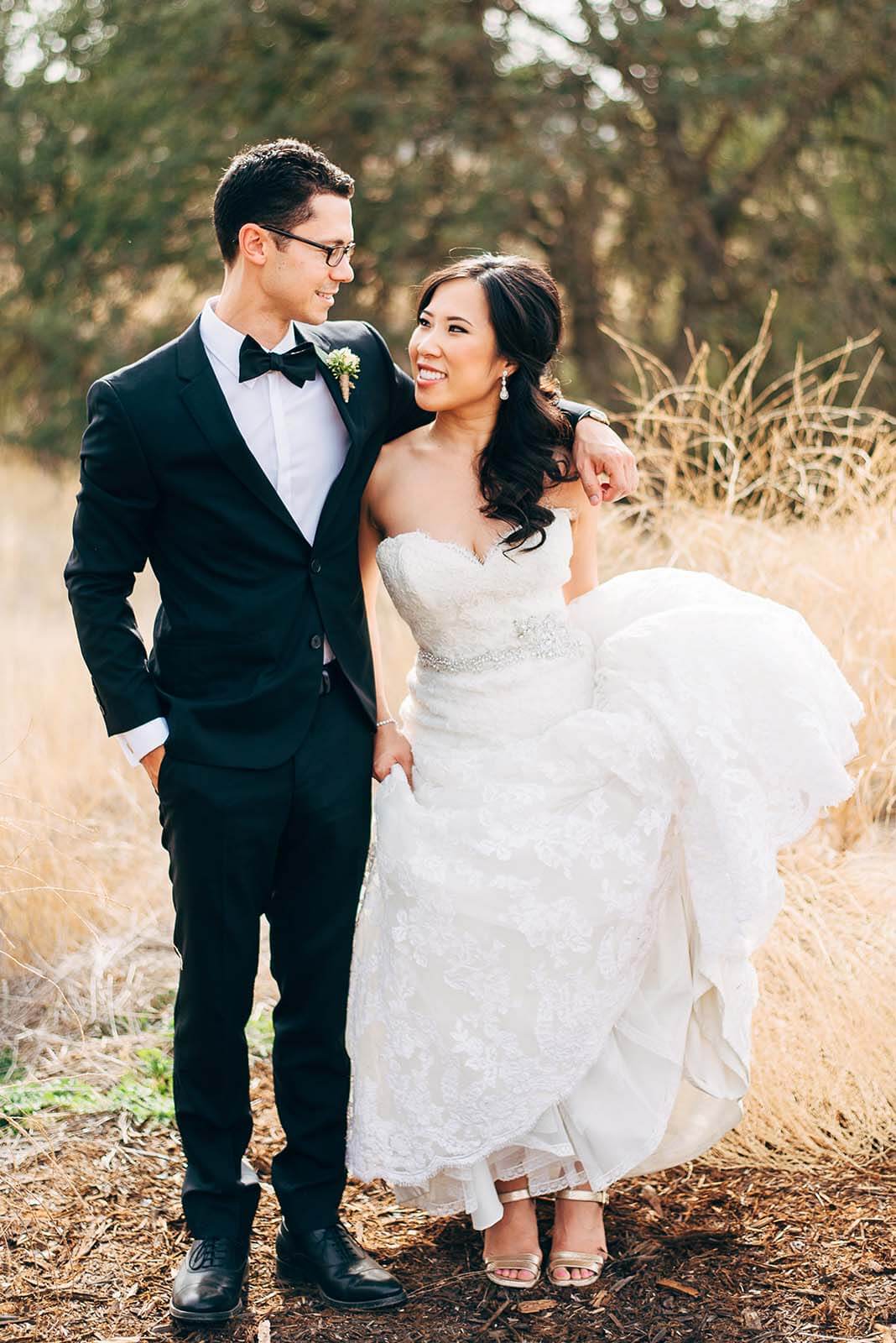 Monica U. Married on 04/27/2019
Her extensive experience doing hair and makeup in the tv/film industry and her calm demeanor makes her a perfect match for any bride on her wedding day. I am not used to wearing makeup everyday or doing anything special with my hair. Rhonda listened to my concerns but also was great to advise me about what would work for photos. In the end, I felt so beautiful on my wedding day and did not feel like I was wearing a ton of makeup. I would highly recommend her to any bride who wants to look their best!