FAQ
Frequently Asked Questions
Q: What makes you different then the other hair & makeup artists in your area and why should I book you?
A: The number one reason you should book me is if the photos you see on my site appeal to you. All the work you see on my site is from brides the day of their wedding and all the work is mine. Many artists do photoshoots in controlled environments with models. Although I do have 28 years of experience working on photoshoots I feel it's important to show photos from actual weddings where you're at times under stressful situations to achieve someones look on time and have it last through the night. Also I am a licensed cosmetologist and I am fully insured. Many locations will only let vendors work on site if they are licensed and insured. Besides doing over 400 weddings I have 28 years of experience in the fashion, television, and commercial print industry in LA. I still travel to LA to work for clients, such as Disney, Hasbro, Casablanca Bridal and many others. You can see more of my commercial work here. Lastly you should book me if your looking for someone who cares that your day goes well. After all my years working on photoshoots and weddings I know things have to happen fast and tend to jump in when I see that things aren't going the way they should. I have been called MacGyver by many of my brides!
Q: How soon should I book my date?
A: The sooner the better. You'd be surprised how far out dates get booked.
Q: How do I book services for my wedding day?
A: Contact me here and I will send you a contract to review. I require a signed contract and a non-refundable deposit of $100.00 to book me for your date. Pricing is also available on the Contact Page.
Q: What's your cancelation policy?
A: If for some reason you need to cancel your services with me you will forfeit your $100.00 deposit and any fees paid for your trial run. If it's two months prior to your wedding date and I am able to re-book the date then that's the only charge. If you cancel less then two months before your date or I am unable to re-book your date then you'll be required to pay 50% of your day of total.
Q: Can you provide services for a large group?
A: Yes. I have several other artists that I work with & we can utilze them if you have a larger group. You will be required to sign a contract with them and put down a deposit. Their fees vary and I can provide and exact quote for your date.
Q: How long does it take to do hair & makeup?
A: The bride normally takes two and a half hours for hair & makeup and the other party members take an hour and a half.
Q: Do I need a run through and how soon should I book it?
A: It is not required but is always helpful and, like the wedding day, the sooner you book the better. Many of my brides are from out of the town and we exchange photos prior to the wedding if they can't do a run through. Note: run throughs are only available for booked brides and it is an additional fee.
Q: Do you come to my location?
A: Yes, I am 100% mobile and come to you the day of your wedding but not for your run through.
Q: What is airbrush?
A: Airbrush makeup is makeup sprayed onto the skin using and airbrush instead of being applied with sponges, brushes, fingers or other methods. It was designed for HD television and it creates a sheer, natural appearance on the skin and wears longer then traditional makeup.
Q: Do you do hair extensions?
A: I can apply clip in or halo extensions for your wedding day if needed. You will need to arrange this with me ahead of time and will need to purchase or supply the extensions.
Q: Do you do false lashes or lash extensions?
A: I apply false lashes the day of to all my brides. I do not do lash extensions and I am not really a fan of dealing with them. If not done properly they can be difficult to deal with and I like using mascara which is not recommended for the extensions.
Q: What do I do about touch up's later in the evening?
A: I give all my brides a touch up kit for maintaining their look.
Q: Are you experienced with Asian brides?
A: Yes, though I do believe a good artist should be able to work on all skin types and ethnicities I do have extensive experience working with Asian brides.
Q: What should I and my bridal party do to prepare for my wedding day?
A: Arrive on time & have clean dry hair and be makeup free and br moisturized that day. Also have on a robe or button down shirt. Let your party members know that all scheduled times mean in the chair and starting not just arriving.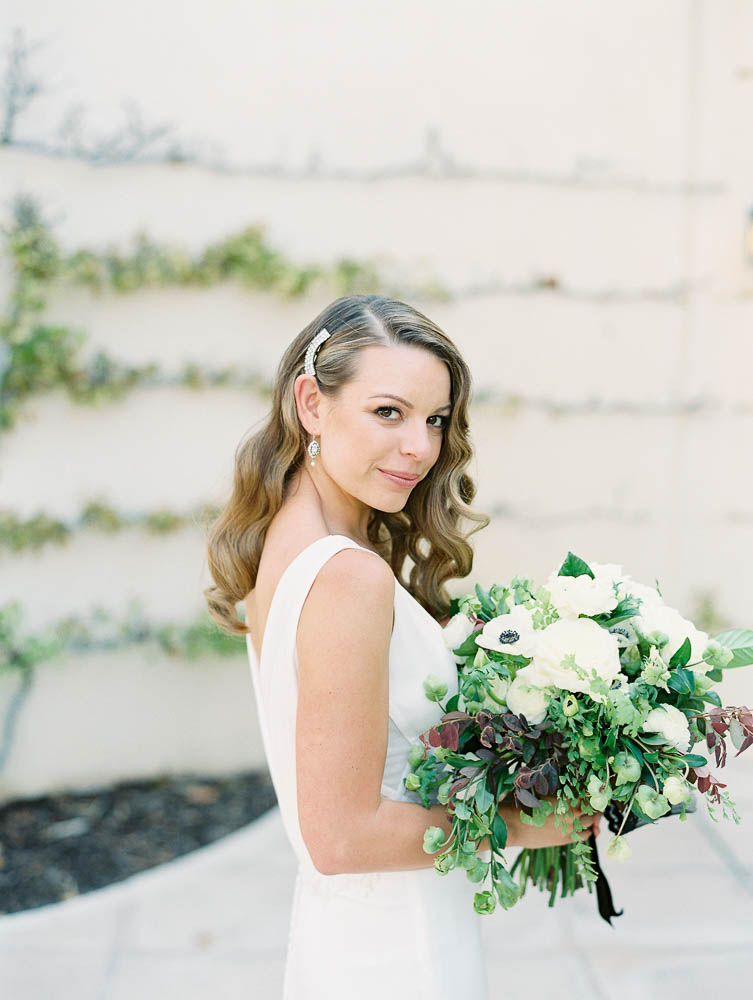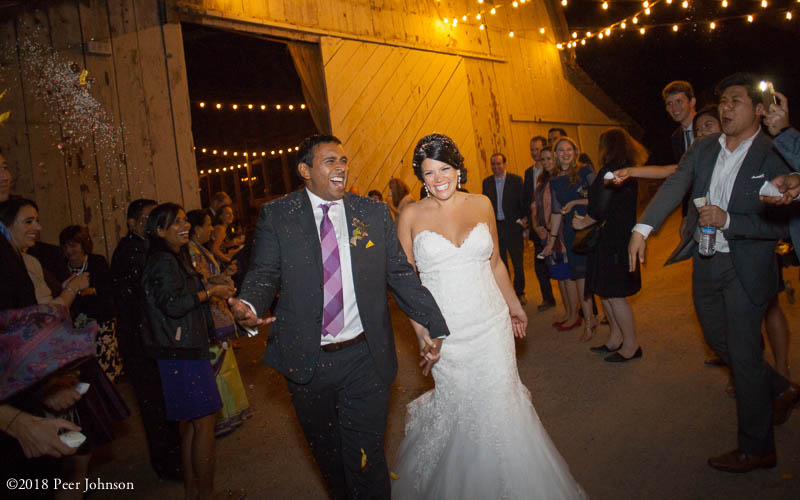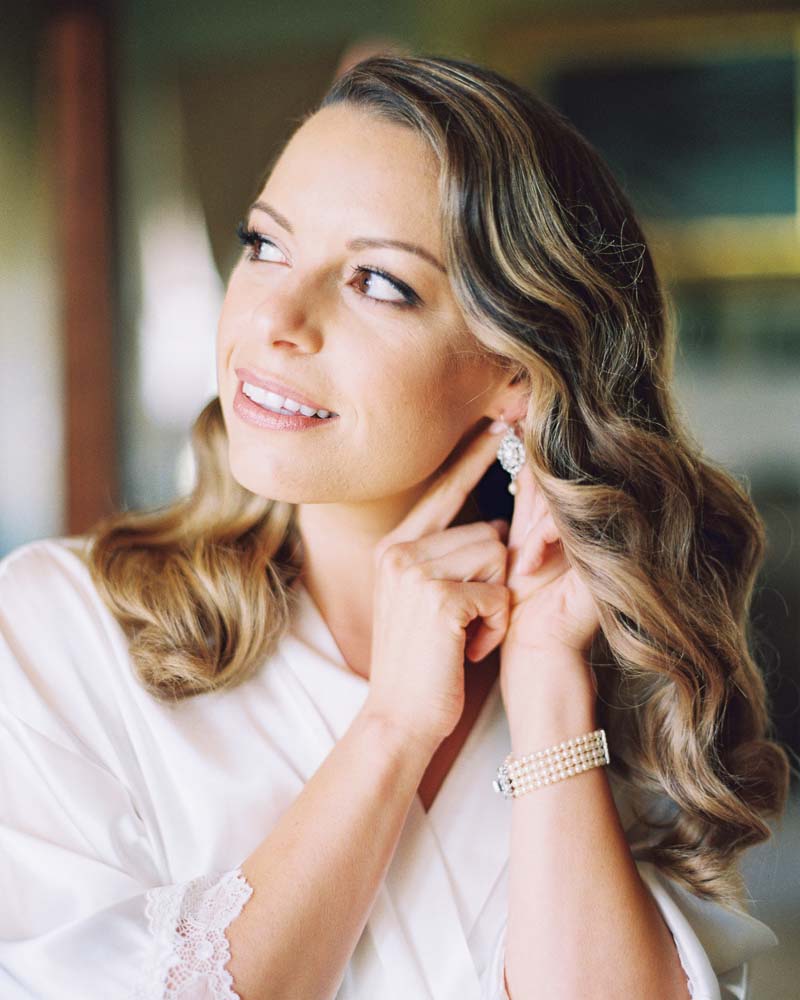 Wedding Makeup & Hair Styling on location at; Cass Winery, The Cambria Pines Lodge, Edna Valley Vineyards, HammerSky Vineyards, Thacher Winery, Vina Robles Winery, Dolphin Bay Resort & Spa in Pismo Beach, Robin's Restaurant in Cambria, The Holland Ranch in San Luis Obispo, the Santa Margarita Ranch & Moonstone Beach in Cambria. Other wedding venue's featured are; Avila Beach Golf Resort & Avila Lighthouse Suites.
Also featuring Big Sur Hair Styling & Wedding Makeup for Point 16 Big Sur, Ventana Inn & Spa, Post Ranch, Big Sur Bakery, Wind & Sea Estate, River Inn Big Sur. Point 16 & Ventana Inn are some of my favorite Big Sur Wedding Venues.
---